Quick Follow Up To "What Format Should YOU Shoot On?"
As a follow up to one of my previous posts ("What Format Should YOU Shoot On?"), here is a great article on the Directors of Crank 2 shooting on "consumer" high definition cameras. If it's "good enough" for them, well… how do you feel about it?
Also, keep in mind that these guys have worked with the RED CAMERA, which is a 4K Digital Cinema Camera.
Personally, the Canon HF10 seems to be a little too "automatic" for me, plus the AVC-HD codec bothers me, but for $850 and flash memory instead of tape… that's amazing. AVC-HD might be more tolerable than I think, but I've never been a fan of long GOP compression.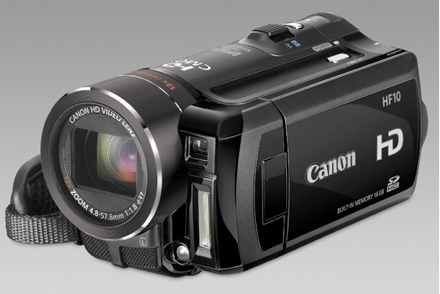 Anyways, here's the article:
YOU CAN VIEW THE ARTICLE HERE.
Leave comments and let me know what you think!
Subscribe to Paul DV's blog in a reader
OR
Subscribe to Director Paul Del Vecchio's Blog by Email
***WE WILL NOT GIVE OUT YOUR EMAIL AT ALL
http://www.triple-e-productions.net
http://www.myspace.com/pauldv
http://tripleeproductions.wordpress.com
http://www.twitter.com/pauldv